Prepare to be swept off your feet by Australia's awe-inspiring coastal wonders! Discover breathtaking coastal landmarks in Australia, immerse yourself in diverse wildlife encounters, and embark on picturesque coastal walks. Are you ready for the adventure of a lifetime?
Short Summary
Explore Australia's iconic coastal landmarks, wildlife encounters and picturesque walks!
Enjoy vibrant cities with exciting attractions and thrilling activities like snorkeling & ziplining!
Experience breathtaking views along the Great Ocean Road & Fraser Island for an unforgettable adventure!
Exploring Australia's Iconic Coastal Landmarks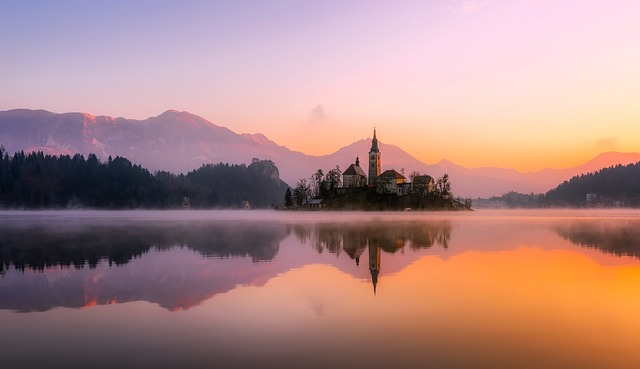 Australia is home to some of the most famous and captivating coastal landmarks in the world. From the architectural marvel of the Sydney Opera House to the UNESCO World Heritage-listed Great Barrier Reef, these natural and manmade landmarks will leave you speechless.
Are you ready to explore the wonders of Australia's coast?
The Twelve Apostles, Victoria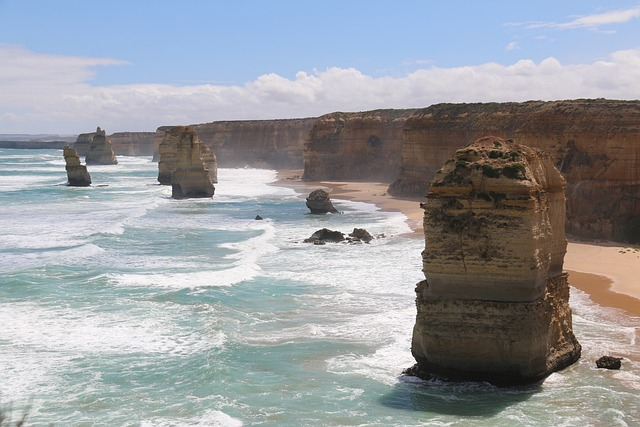 Imagine standing at the edge of a cliff, gazing at the breathtaking sight of the Twelve Apostles. These limestone monuments rise majestically from the Southern Ocean, just off the shore of Port Campbell National Park along the Great Ocean Road in Victoria. Formed over 15 to 20 million years, these magnificent rock formations are a testament to the power of nature and time.
Don't miss the chance to witness this iconic Australian landmark up close!
Whitehaven Beach, Whitsunday Islands
Whitehaven Beach, located in the heart of the Whitsunday Islands, is a dazzling seven-kilometer stretch of powdery, white sand and crystal-clear, turquoise waters. This pristine paradise offers a wide range of activities, from snorkeling and swimming to simply soaking up the sun on the beach.
Whether you arrive by boat, seaplane, or helicopter, Whitehaven Beach is a must-visit destination for any Australian coastal adventure.
Bells Beach, Victoria
Surfers and beach lovers alike will be in awe of Bells Beach, a renowned surfing destination in Victoria. With its impressive swells and stunning coastal views, Bells Beach is the perfect spot to catch a wave or simply enjoy the breathtaking scenery.
Time your visit during winter, especially in July, for the best surfing conditions and an unforgettable experience.
Coastal Wildlife Encounters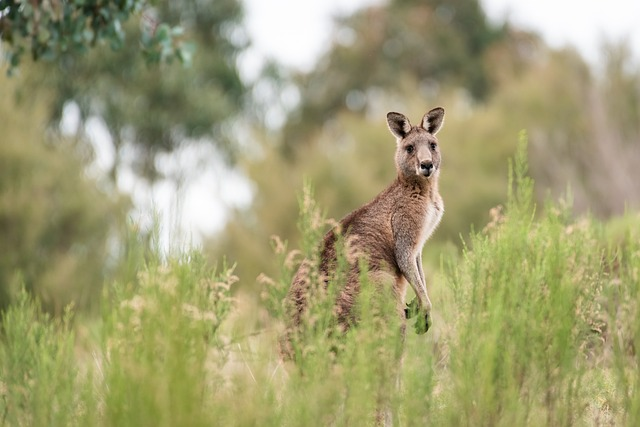 The Australian coastline is teeming with unique marine life and wildlife just waiting to be discovered. From beach kangaroos and saltwater crocodiles to a diverse range of shark species, there's no shortage of incredible wildlife encounters along Australia's coast.
Are you ready to get up close and personal with these fascinating creatures?
Kangaroo Island, South Australia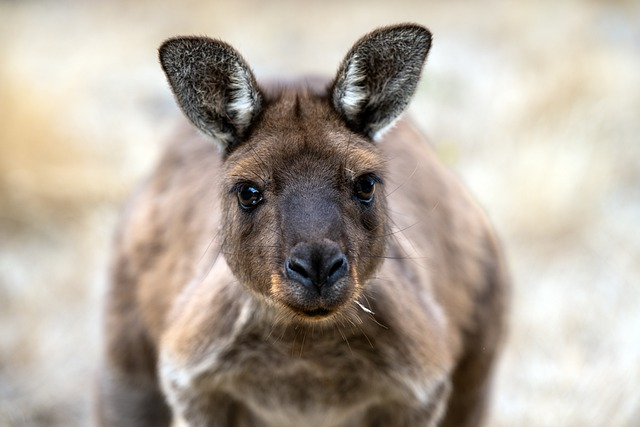 Venture to Kangaroo Island, one of Australia's largest islands and a haven for wildlife enthusiasts. Home to sea lions, kangaroos, koalas, and diverse bird species, this island offers an unparalleled opportunity to witness these creatures in their natural habitat.
Don't miss the Remarkable Rocks, a collection of boulders shaped by 500 million years of rain and waves, adding to the island's breathtaking beauty.
Ningaloo Reef, Western Australia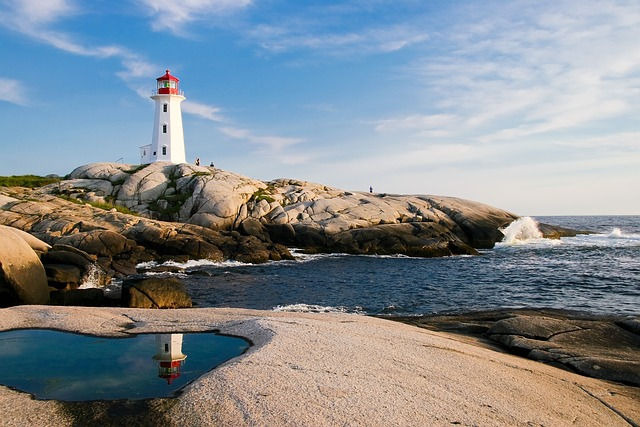 Embark on an underwater adventure at Ningaloo Reef, a UNESCO World Heritage-listed coral reef off the coast of Western Australia. This massive fringing reef stretches an impressive 260 kilometers along the coast and is home to four of the world's seven sea turtle species, whale sharks, and a myriad of fish and mollusks.
Dive in and explore this vibrant marine wonderland through snorkeling, swimming, diving, and kayaking.
Phillip Island, Victoria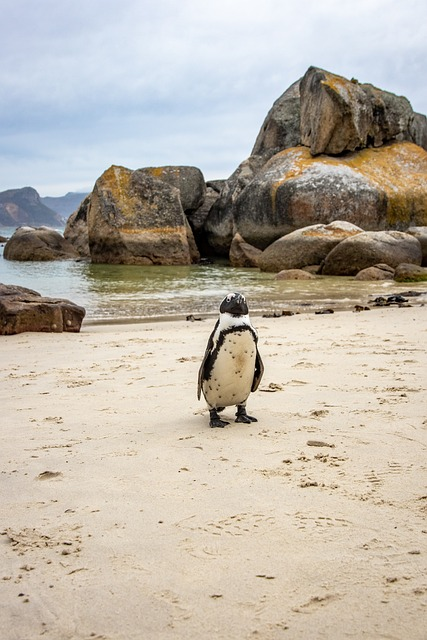 Experience the enchanting nightly parade of little penguins returning to their burrows at the Penguin Parade on Phillip Island. Located off the coast of Victoria, this island is also home to koalas, wallabies, Australian fur seals, whales, and short-tailed shearwaters.
With its incredible wildlife and stunning coastal views, Phillip Island guarantees an unforgettable adventure for nature lovers.
Picturesque Coastal Walks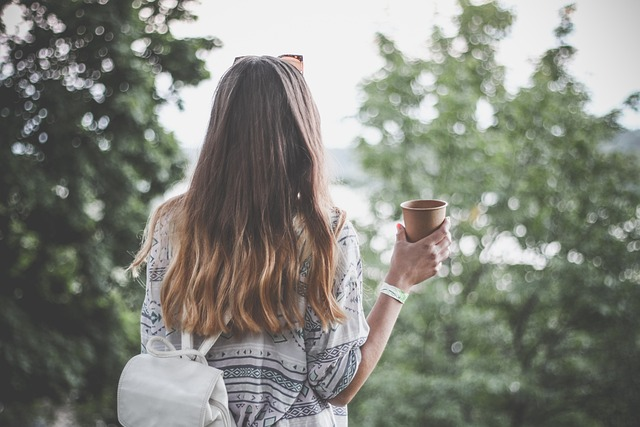 Immerse yourself in Australia's natural beauty by embarking on scenic coastal walks offering panoramic views and unforgettable experiences. From leisurely strolls along pristine beaches to challenging hikes through lush rainforests, these picturesque trails will leave you in awe of Australia's diverse landscapes and breathtaking coastal vistas.
Discover the beauty of Australia's coastline with a range of walks to suit all levels of fitness and experience. Whether you're looking for a leisurely stroll or a more challenging hike, you'll find a trail that's easy to follow.
Cape Byron Walking Track, New South Wales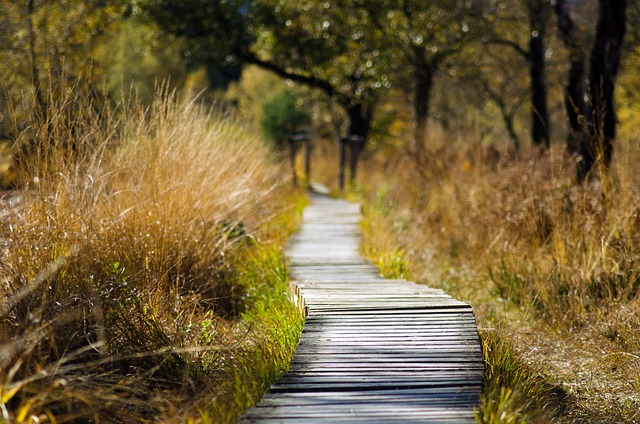 Hike the Cape Byron Walking Track in New South Wales and journey to Australia's easternmost point. This stunning trail offers spectacular views of the Pacific Ocean and the surrounding coastline, with the iconic Byron Bay Lighthouse standing proudly atop the rugged cliffs.
Visit just before sunset for an unforgettable experience as the sun casts a golden glow over the breathtaking landscape.
Cape to Cape Track, Western Australia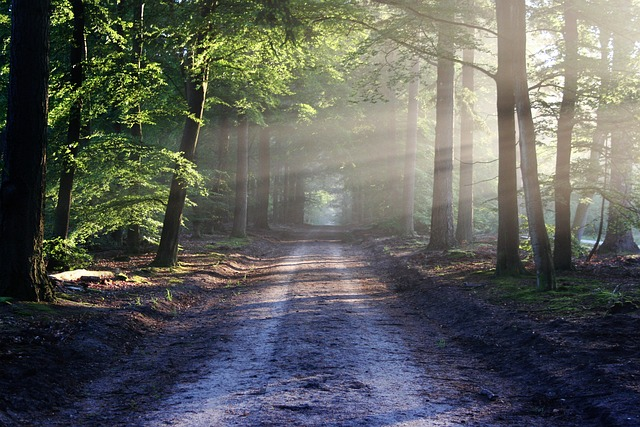 Traverse the Cape to Cape Track, an 84-mile journey between the lighthouses of Cape Naturaliste and Cape Leeuwin in Western Australia. This picturesque trail offers a diverse range of landscapes, from towering cliffs and pristine beaches to lush forests teeming with wildlife.
Embark on this unforgettable adventure and connect with nature while exploring Australia's stunning coastal scenery.
Wineglass Bay, Tasmania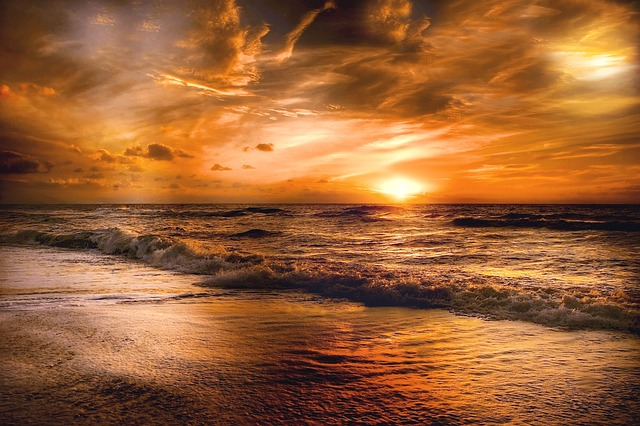 Take a walk to the lookout at Wineglass Bay in Tasmania and marvel at the iconic view of this crescent-shaped beach, surrounded by granite peaks.
This idyllic destination is perfect for nature enthusiasts and offers a variety of activities, including swimming, snorkeling, kayaking, and hiking.
Immerse yourself in the serene beauty of Wineglass Bay and create lasting memories.
Coastal Cities and Attractions
Explore Australia's vibrant coastal cities and their famous attractions, offering a perfect blend of urban excitement and seaside charm. Discover bustling waterfront precincts, historic landmarks, and popular beachside suburbs that showcase the best of Australia's coastal lifestyle.
Melbourne, Victoria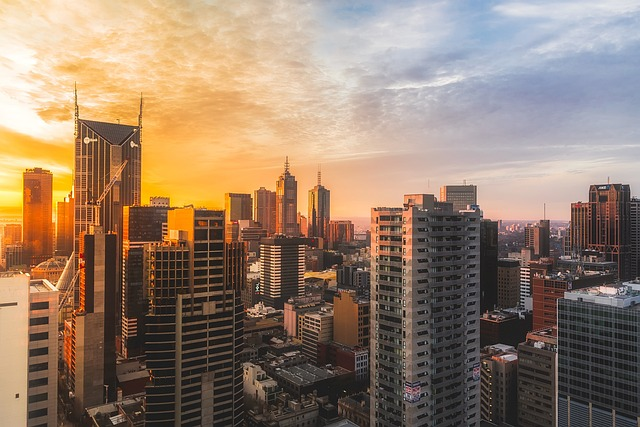 Experience the bustling waterfront precincts of Melbourne, Victoria. Wander through the lively streets of St Kilda and Port Melbourne, and visit the city's famous landmarks, such as the Melbourne Cricket Ground and Flinders Street Station.
With its rich history, diverse culture, and stunning coastal views, Melbourne is a must-see destination for any coastal adventure.
Adelaide, South Australia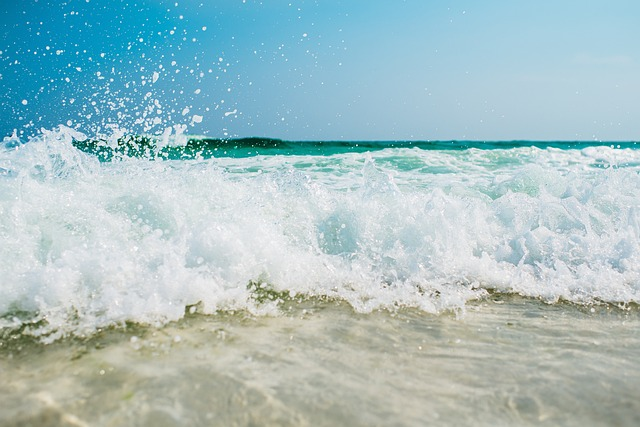 Visit Adelaide's popular beachside suburb of Glenelg, where you can stroll along the historic jetty and soak up the sun on the golden sands. With its lively atmosphere, charming shops, and delicious eateries, Glenelg is the perfect destination for a relaxing day at the beach.
Don't miss the chance to experience the laid-back coastal vibes of Adelaide.
Brisbane, Queensland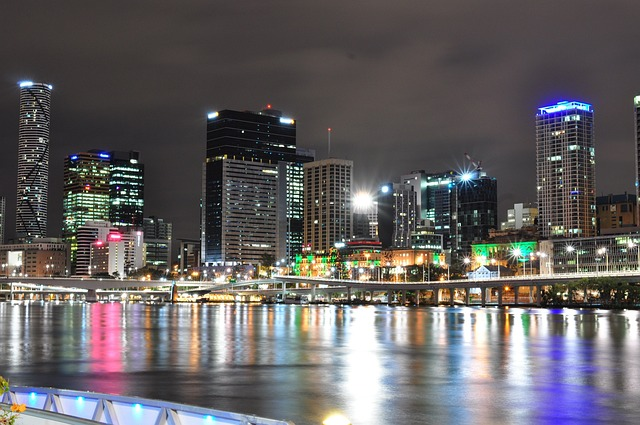 Delight in the riverside attractions of Brisbane, Queensland, and explore the nearby beaches of the Gold Coast and Sunshine Coast. Wander through the bustling streets, visit the city's iconic landmarks, and indulge in delicious local cuisine.
With its vibrant coastal atmosphere and stunning natural surroundings, Brisbane is an unforgettable destination for any coastal traveler.
Coastal Adventures and Activities
For adrenaline seekers looking to experience thrilling coastal adventures and activities, Australia offers an incredible variety of options. From snorkeling and white water rafting to horseback riding and ziplining, there's an adventure for everyone along Australia's spectacular coastline.
Great Ocean Road, Victoria
Experience the thrill of driving along the iconic Great Ocean Road in Victoria, with its dramatic cliffs, picturesque beaches, and lush rainforests. This 243-kilometer stretch of road offers breathtaking views and unforgettable adventures.
Stop at the Twelve Apostles, marvel at the Loch Ard Gorge, and explore the Otway National Park for a truly remarkable coastal journey.
Fraser Island, Queensland
Embark on an adventure to Fraser Island, the world's largest sand island located off the coast of Queensland. Explore its unique rainforests, freshwater lakes, and towering dunes while discovering a diverse range of wildlife, including dingoes, turtles, and whales.
With its incredible natural beauty and thrilling activities, Fraser Island is a must-visit destination for any coastal explorer.
Rottnest Island, Western Australia
Cycle around the car-free paradise of Rottnest Island, located off the coast of Western Australia. With its stunning beaches, crystal-clear waters, and friendly quokkas, this island offers an unforgettable coastal experience.
Enjoy a range of activities, such as swimming, snorkeling, and kayaking, as you explore this charming island getaway.
Summary
Australia's stunning coastal landmarks, diverse wildlife encounters, and picturesque walks offer an unparalleled adventure for travelers seeking breathtaking experiences. From iconic landmarks like the Twelve Apostles to thrilling adventures along the Great Ocean Road, there's something for everyone along Australia's spectacular coastline. So pack your bags and embark on the coastal journey of a lifetime!
Frequently Asked Questions
What are some coastal landforms in Australia?
Discover Australia's stunning coastlines and beautiful beaches, with gorgeous cliffs, rocky outcrops, shore platforms, mangrove woodlands, mudflats, estuaries, sandy beaches, coastal dunes and barrier systems – a real paradise for coastal exploration!
Explore the diverse range of coastal habitats, from the rocky shores of the south to the tropical beaches of the north. Enjoy the unique wildlife, from dolphins and whales to seabirds and sea turtles. Experience the beauty of the ocean and the wonders of the Great Barrier Reef.
Take a journey along the coast and discover the many wonders of the coast.
Does Australia have coastal areas?
Yes, Australia does have coastal areas! With its stunning 34,218 kilometres of coastline along with many different habitats including beaches, rock pools, estuaries, and mangroves, Australia offers an array of breathtaking coastal views and activities for all to enjoy.
From the Great Barrier Reef in Queensland to the Ningaloo Reef in Western Australia, Australia's coastline is home to some of the world's greatest reefs.
What are the coastal landforms?
Discover the beauty of coastal landforms like cliffs, wave cut platforms, headlands, bays, caves, arches and stacks. These formations were created by the powerful forces of erosion and can be a beautiful addition to any beachside vista.
Enjoy the awe-inspiring power of the ocean and witness the stunning landscapes it has left behind!
Where is coastal Australia?
Get ready to explore the majestic beauty of Australia's stunning coastline! Coastal Australia is made up of mainland and inland parts – from the breathtaking beaches of Queensland, to the remote coastlines of Western Australia and everywhere in between.
The Australian Capital Territory even has a coastal enclave at Jervis Bay! There's no better place to soak up the sun and take in the spectacular ocean views.