Imagine escaping the hustle and bustle of everyday life, finding a sanctuary where serenity and tranquility reign supreme. The Smoky Cape Lighthouse, nestled in the picturesque town of South West Rocks, offers just that – "a tranquil escape relaxation and serenity at Smoky Cape Lighthouse." A haven of relaxation surrounded by lush greenery, diverse wildlife, and stunning views. In this blog post, we will walk you through the rich history, captivating activities, and charming accommodations that make Smoky Cape Lighthouse the perfect destination for your next soothing getaway.
Short Summary
Discover a tranquil escape at Smoky Cape Lighthouse, offering guided tours and stunning views of the North Coast.
Enjoy wildlife encounters, relaxing activities such as swimming and fishing, local eateries & accommodation for a peaceful respite.
Connect with the community through social media channels or attend events & workshops to make lasting memories.
Unwind at Smoky Cape Lighthouse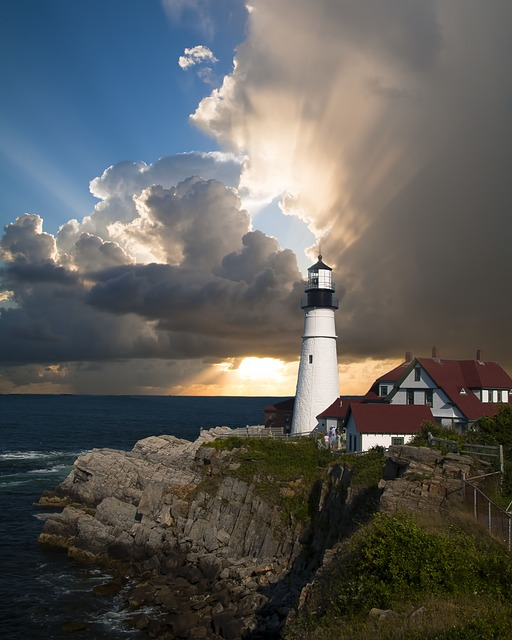 There's something undeniably magical about lighthouses – their majestic presence, the stories they hold within their walls, and the breathtaking views they offer of the surrounding landscape. Smoky Cape Lighthouse, located within Hat Head National Park in South West Rocks, is no exception. Constructed in 1891, this iconic lighthouse provides a serene atmosphere for visitors to explore its history, embark on guided tours, and marvel at the stunning views of the North Coast.
The lighthouse is a popular tourist destination, with visitors coming from all over the world to experience its beauty. The grounds are filled with native flora and fauna, and the nearby beach is a great spot for swimming and fishing. Visitors can also take part.
History of Smoky Cape Lighthouse
Smoky Cape Lighthouse, a testament to the area's rich maritime history, has been guiding sailors since its construction in 1891. The lighthouse stands tall on Smoky Cape headland, a location named by Captain Cook after observing Aboriginal fires burning in the area. The nearby Trial Bay Gaol, a reminder of a past period, serves as a fascinating historical site to visit during your stay.
The lighthouse not only offers a glimpse into the past, but also provides visitors with stunning views of the surrounding area. From its vantage point, one can admire the vast expanse of the ocean, the pristine beaches, and the lush greenery of Hat Head National Park. The combination of history and natural beauty makes Smoky Cape Lighthouse an unforgettable destination.
Guided Tours
To truly appreciate the historical significance and current role of the Smoky Cape Lighthouse, guided tours are available on the 2nd Saturday of each month and on selected dates within the NSW School Holidays. These tours offer an extensive overview of the lighthouse's history and its continued importance in maritime navigation.
For further information on pricing and booking particulars, visit the National Parks and Wildlife website. Don't miss the opportunity to delve deeper into the world of lighthouses and experience the captivating stories behind this iconic structure.
Scenic Views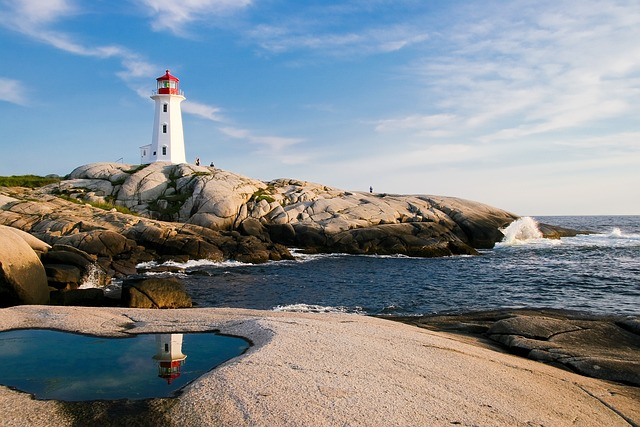 One of the most captivating aspects of Smoky Cape Lighthouse is the breathtaking scenic views it offers. From the lighthouse, panoramic views stretch across the North Coast, including the azure waters of Trial Bay, the pristine sands of Main Beach, and the lush greenery of Hat Head National Park. Between May and November, visitors may even catch a glimpse of migratory whales as they pass by the coastline.
In addition to the far-reaching vistas, visitors can also observe an abundance of wildlife, including dolphins, birds, and other marine creatures. The combination of awe-inspiring views and encounters with nature make a visit to Smoky Cape Lighthouse a truly unforgettable experience.
Serenity in Nature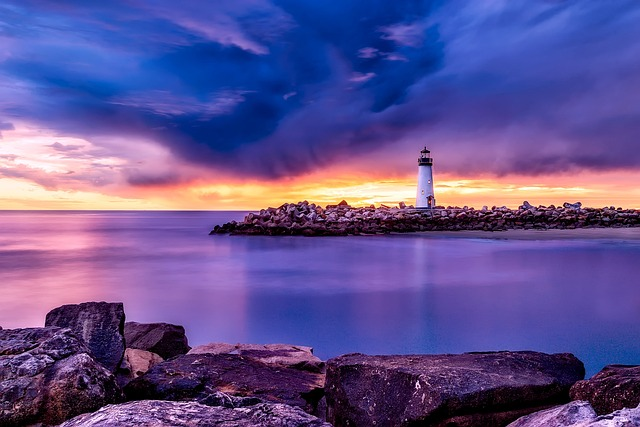 The area surrounding Smoky Cape Lighthouse is a haven of natural beauty, with vibrant vegetation and diverse fauna to be discovered. Whether you prefer a leisurely stroll through the lush greenery or more challenging hikes along the coast, the options are endless in this tranquil environment. Birdwatching enthusiasts will be thrilled by the variety of avian species that can be spotted in the communities of South West Rocks, Hat Head, and Crescent Head.
Immerse yourself in the serene surroundings of Smoky Cape Lighthouse, and reconnect with nature in a way that will leave you feeling refreshed and rejuvenated. From the picturesque Jack Perkins Walking Trail. Track to the peaceful picnic spots, there's no shortage of ways to embrace the tranquility of this enchanting location.
Jack Perkins Walking Track
For those seeking a serene and picturesque hike, the Jack Perkins Walking Track provides the perfect opportunity to explore the beauty of the area. Leading to the pristine North Smoky Beach, this scenic route offers stunning views and a chance to connect with nature in a peaceful setting.
The trail weaves its way through lush vegetation, offering glimpses of the ocean and the surrounding landscape. As you walk, take a moment to appreciate the serenity of the environment, and let the stresses of everyday life melt away.
Wildlife Encounters
Smoky Cape Lighthouse and its surrounding areas are teeming with diverse wildlife, making it a paradise for nature lovers. Kangaroos, wallabies, and a multitude of bird species can be spotted in the area, providing visitors with a unique and memorable experience.
The nearby South West Rocks is also home to a variety of marine creatures, including turtles, fish, dolphins, whales, and even Wobbegong and Grey Nurse sharks. To get the most out of your wildlife encounters, be sure to visit the Boyters Lane Bird Hide in South West Rocks. This prime birdwatching spot offers the chance to observe a wide array of avian species, including raptors, waterbirds, native Australian birds, and migratory bird life.
Picnic Spots
A peaceful picnic surrounded by nature is the perfect way to unwind and enjoy the serene surroundings of Smoky Cape Lighthouse. Numerous picnic spots can be found in the area, including Front Beach, Little Bay picnic area, and Gap Beach walking track. These tranquil locations provide magnificent views of the ocean and nearby landscape, making them ideal for a leisurely meal al fresco.
Access to these picturesque picnic spots is available by car or on foot, with ample parking provided at each location. Amenities such as picnic tables, BBQs, and toilets are also available, ensuring a comfortable and enjoyable experience for all visitors.
Relaxing Activities Near Smoky Cape Lighthouse
In addition to exploring the history and natural beauty of Smoky Cape Lighthouse, there are numerous calming activities available in the surrounding area. From swimming in crystal-clear waters to fishing along the coast, there's no shortage of ways to indulge in relaxation and serenity.
Whether you prefer to immerse yourself in the gentle waves of nearby beaches or capture the stunning landscape through photography and art, there's something for everyone looking to escape the stresses of everyday life.
Beaches and Swimming
The pristine beaches near Smoky Cape Lighthouse, such as Horseshoe Bay and Gap Beach, present a perfect opportunity to unwind and soak up the sun. Take a refreshing dip in the ocean or simply enjoy the soothing sound of the waves lapping at the shore.
If you're feeling more adventurous, snorkeling and other water sports are also available in the area. No matter your preference, spending time on these stunning beaches is a surefire way to enhance your tranquil escape.
Fishing Opportunities
For a truly serene and calming experience, consider trying your hand at fishing along the coast or in nearby creeks. Smoky Beach, Little Bay Beach, and Hat Head Creek offer excellent opportunities for beach and rock fishing, with a range of species such as bream, whiting, flathead, and tailor.
Whether you're a seasoned angler or a newcomer to the sport, fishing in this tranquil environment is the perfect way to unwind and connect with nature.
Photography and Art
Capture the beauty of Smoky Cape Lighthouse and its surroundings through photography or sketching. While there may not be any photography workshops available near the lighthouse, the picturesque views and captivating landscapes provide ample inspiration for budding photographers and artists.
Take advantage of the breathtaking scenery and let your creativity flow as you document your experiences in this magical place. Whether you choose to paint, sketch, or photograph the area, the memories you create will last a lifetime.
Local Eateries and Accommodation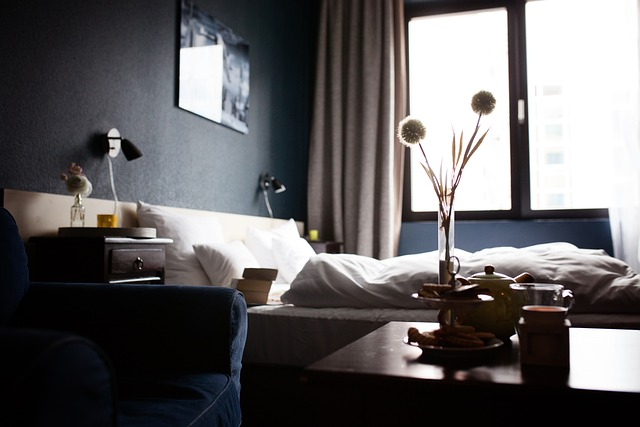 After a day spent exploring the tranquil surroundings of Smoky Cape Lighthouse, indulge in delicious food and find comfortable lodgings nearby. From the charming Trial Bay Kiosk to the laid-back Riverside Tavern, there's no shortage of options to tantalize your taste buds and rest your tired head.
Choose from a variety of accommodation options, including bed and breakfasts, motels, and holiday rentals, ensuring a cozy stay to round off your perfect retreat.
Trial Bay Kiosk
Located within Arakoon National Park, the Trial Bay Kiosk offers patrons a picturesque view while they enjoy a delightful meal. Savor the flavors of the delicious menu offerings, all while soaking in the stunning landscape that surrounds you.
The Trial Bay Kiosk provides an ideal dining experience for those seeking a serene and tranquil atmosphere. Make sure to visit during your stay and treat yourself to a meal with a view.
The Riverside Tavern
For a leisurely lunch or a relaxed dinner, head to The Riverside Tavern, situated on the banks of the Macleay River. The serene atmosphere, plush seating, and picturesque views make this the perfect spot to unwind after a day of exploration and adventure.
The Riverside Tavern offers a diverse menu, with dishes such as Loaded Tavern Tots, Pan Seared Salmon, and Cajun Shrimp Alfredo. With a meal this delicious and a view this stunning, you'll be planning your next visit before you even leave.
Accommodation Options
When it comes to accommodations near Smoky Cape Lighthouse, there's a variety of options to suit every traveler's needs. Choose from bed and breakfast accommodations, self-contained cottages, or hotels such as Rockpool Motor Inn and Costa Rica Motel.
For a truly unique experience, consider staying at the Lighthouse and Keepers' Cottages, which offer a cozy and charming retreat steeped in history. No matter where you choose to stay, you'll be surrounded by the natural beauty and serenity of Smoky Cape Lighthouse.
Connect with the Community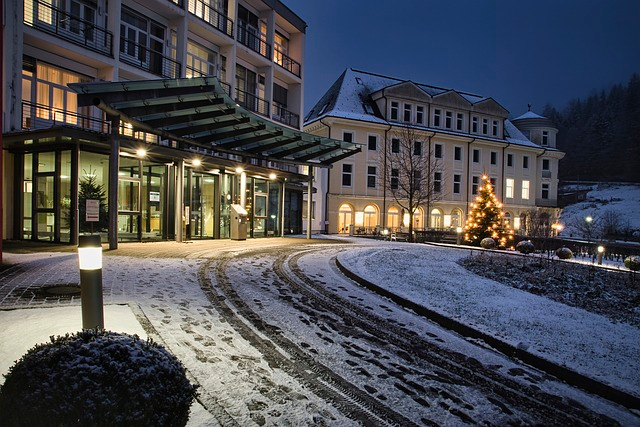 Engaging with the local community is a great way to enhance your visit to Smoky Cape Lighthouse. By following social media channels and staying updated on local events and happenings, you can make the most of your time in this tranquil destination.
Whether you're looking to attend a yoga class, participate in an art workshop, or simply stay informed about the latest news at Smoky Cape Lighthouse, connecting with the community will ensure a memorable and enriching experience.
Social Media Channels
For the latest news, tips, and stunning photos of the area, be sure to follow the official Smoky Cape Lighthouse Facebook page and Instagram account. By staying connected through social media, you'll be the first to know about upcoming events, special offers, and insider tips to make your stay even more enjoyable.
To follow these accounts, simply search for the official Smoky Cape Lighthouse pages on Facebook and Instagram. Check in regularly to stay up-to-date with the latest information and to immerse yourself in the captivating beauty of the area.
Local Events and Workshops
While visiting Smoky Cape Lighthouse, consider participating in local events and workshops that promote relaxation and tranquility. Activities such as yoga classes or art sessions offer a unique opportunity to unwind and connect with the local community.
Keep an eye on the Smoky Cape Lighthouse social media channels or inquire at local businesses for information on upcoming events. By engaging in these activities, you'll create lasting memories and deepen your connection to this peaceful destination.
Visitor Stories
There's no better way to truly appreciate the tranquility of Smoky Cape Lighthouse than through the experiences of others who have found peace in this serene destination. While there may not be specific visitor stories available, you can find reviews and testimonials online that showcase the enchanting atmosphere and captivating beauty of the area.
As you plan your visit, consider sharing your own experiences and stories with others. By doing so, you'll contribute to the rich tapestry of memories that make Smoky Cape Lighthouse such a remarkable place to unwind and connect with nature.
Summary
In conclusion, Smoky Cape Lighthouse offers the perfect escape for those seeking tranquility and relaxation. From its rich history and breathtaking views to the serene surroundings and calming activities, this enchanting destination has something for everyone. Indulge in delicious food, find comfortable accommodations, and immerse yourself in the natural beauty that awaits at Smoky Cape Lighthouse.
Whether you're exploring the picturesque Jack Perkins Walking Track, observing diverse wildlife, or simply soaking up the sun on pristine beaches, your visit to Smoky Cape Lighthouse is sure to leave you feeling refreshed and rejuvenated. So pack your bags and embark on a journey to tranquility at this magical place that awaits you.