Imagine a place where pristine beaches meet rugged coastal cliffs, where wildlife roams freely, and where adventure awaits around every corner. Welcome to Smoky Cape, a hidden gem in New South Wales, Australia that offers a diverse range of outdoor activities and captivating experiences. Ready to embark on the adventure of a lifetime? Let's explore the wonders of "coastal walks and beyond outdoor activities near Smoky Cape" and its surroundings!
Short Summary
Explore the captivating beauty of Smoky Cape with an exciting coastal walk!
Experience a totally new and exciting outdoor adventure with all the amazing activities in the region, from surfing to fishing!
Get ready for an incredible experience by planning ahead & packing right – it's time to get excited!
Discovering Coastal Walks Near Smoky Cape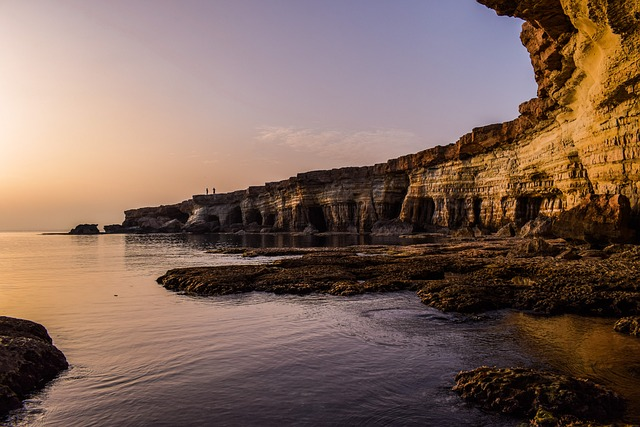 One of the best ways to immerse yourself in the stunning beauty of Smoky Cape is by embarking on a coastal walk. With a variety of trails that showcase the breathtaking landscapes and awe-inspiring ocean views, you'll find yourself lost in the enchanting surroundings.
Whether you're an experienced hiker or a casual stroller, there's a trail suited for everyone's skill level.
Smoky Cape Lighthouse Trail
A must-do walk in the area is the Smoky Cape Lighthouse Trail. This picturesque journey takes you to the historic Smoky Cape Lighthouse, perched on a headland with panoramic ocean views that will leave you speechless. During whale migration season, be prepared to spot humpbacks and southern right whales as they make their way along the coast.
The trail also leads you through the Smoky Cape Range Walking Track, where you can take detours to explore Gap Beach and Green Island Track for some additional adventure.
Korogoro Point Circuit
For a truly immersive experience, take on the Korogoro Point Circuit. This exhilarating coastal walk begins at 'The Gap' carpark in Hat Head and encircles the headland, offering breathtaking views of Connors Beach and the distant Smoky Cape Lighthouse.
As you reach the end of the headland at Korogoro Point, you'll be greeted by the refreshing sea breeze and, during the cooler autumn months, the amazing sight of whales off the coast. Don't forget to explore the fascinating cave on the headland for an added touch of adventure!
Little Bay to Green Island Track
Another captivating coastal walk in the area is the Little Bay to Green Island Track. This moderate trail connects the charming Little Bay with the mesmerizing Green Island, showcasing pristine beaches, rocky headlands, and an abundance of wildlife along the way.
For those seeking a more challenging experience, the Gap Beach Walk offers a rough, 5.5 km return track that leads to the secluded Gap Beach. And if you're looking for a short and easy walk with impressive views and a chance to spot kangaroos, the Monument Hill Loop is the perfect choice.
Beyond Coastal Walks: Outdoor Activities in the Smoky Cape Region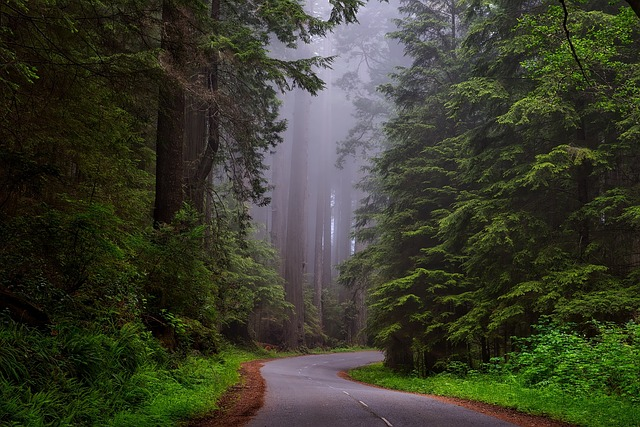 While coastal walks are undoubtedly a highlight of the Smoky Cape region, there is so much more to explore and experience. From surfing and swimming to fishing and wildlife encounters, the area offers a plethora of outdoor activities that cater to all interests and skill levels.
So why not step off the beaten path and discover the great outdoors in a whole new way?
Surfing and Swimming
The Smoky Cape region is a haven for water enthusiasts, offering some amazing surfing and swimming spots. Hat Head is a popular surfing destination, with Gap Beach being a local favorite for catching waves.
For those looking to try stand-up paddleboarding, Trial Bay is the perfect spot to give it a go, with calm waters just in front of the campground. If you prefer to simply take a dip and cool off, the shallow waters of Trial Bay are ideal for swimming and paddleboarding, providing a refreshing escape from the sun.
Fishing Adventures
For fishing enthusiasts, the Smoky Cape region offers a variety of exciting opportunities. From beach fishing and rock fishing to estuary fishing, there's something for everyone to enjoy.
Cast your line at Abrams Creek, Little Pigeon River, Hazel Creek, or Fontana for a chance to reel in a great catch. Just remember to have a valid fishing license or permit from either Tennessee or North Carolina and to follow all fishing regulations when planning your fishing adventure.
Wildlife Encounters
One of the most rewarding experiences in the Smoky Cape region is the opportunity to encounter the diverse wildlife that calls this area home. Along the Smoky Cape walking track in Hat Head National Park, you'll have the chance to spot rainforest animals like black bears, raccoons, turtles, and flying squirrels, among others.
In open areas like Cataloochee and Cades Cove, you might even catch a glimpse of white-tailed deer, elk, and turkeys. With such an abundance of wildlife, Smoky Cape is truly a nature lover's paradise.
Exploring Nearby National Parks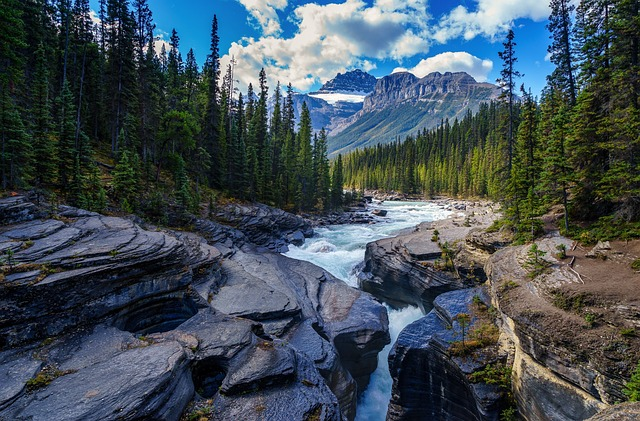 If you're looking to extend your adventure beyond the Smoky Cape, there are two nearby national parks that offer additional outdoor activities and attractions: the magnificent Great Smoky Mountains National Park and the stunning Biscayne National Park. Each park boasts its own unique set of experiences, from hiking and camping in the Great Smoky Mountains to boating and snorkeling in Biscayne National Park.
So why not take the opportunity to explore these amazing nearby national parks and create even more unforgettable memories?
Hat Head National Park
Just a stone's throw away from Smoky Cape, Hat Head National Park is a coastal wonderland offering a variety of outdoor activities, including walking, fishing, surfing, and whale watching. This incredible park also provides camping facilities for those looking to spend the night under the stars, surrounded by the park's natural beauty.
To fully immerse yourself in the park's stunning landscapes, be sure to hike the Smoky Cape walking track, which offers an exhilarating 2.2 km grade 5 hike through rainforest, wildlife-spotting opportunities, and spectacular scenic views.
Arakoon National Park
Arakoon National Park, another nearby gem, offers a perfect blend of history, nature, and adventure. Home to the historic Trial Bay Gaol, the park provides a fascinating glimpse into the past, while its walking tracks and picnic areas allow you to enjoy the present.
Be sure to visit the Trial Bay Picnic Area, an ideal spot for a relaxing outdoor meal with family or friends. Whether you're uncovering the park's historical secrets or simply taking in the breathtaking views, Arakoon National Park is sure to leave a lasting impression.
Tips for Planning Your Smoky Cape Adventure
As you prepare for your unforgettable Smoky Cape adventure, there are a few practical tips and advice to keep in mind. From choosing the best time to visit and packing the right gear, to taking safety precautions and selecting the perfect accommodation, these tips will help ensure a smooth and memorable experience in this enchanting region.
Planning ahead is essential for a successful trip. Consider the weather and the season when deciding when to visit. Pack the right clothing and equipment for the activities you plan to do. Make sure you have the right equipment.
Best Time to Visit
The ideal time to visit Smoky Cape for outdoor activities is during the warm season, which lasts from May to September, and during the fall season, which starts in September and lasts until November. During these times, the weather is generally more favorable for activities such as hiking, biking, horseback riding, and ziplining.
Spring is also a perfect time for outdoor activities like hiking, as the season brings milder temperatures and blooming wildflowers.
What to Bring
When packing for your Smoky Cape adventure, be sure to bring all the essential hiking gear, such as a compass, flashlight, pocketknife, whistle, first aid kit, bug spray, sun hat, sunscreen, and sunglasses. Additionally, pack layers of warm clothing, as temperatures in the region can vary.
To stay well-hydrated while hiking, bring plenty of water along with you. And for protection against aggressive wildlife, consider carrying bear spray.
Safety Precautions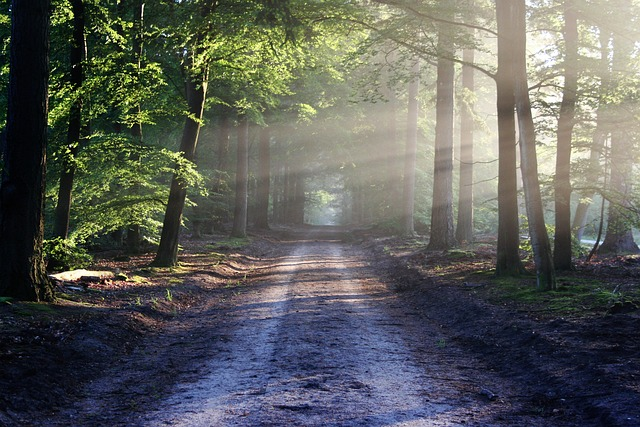 Safety should always be a top priority when exploring the Smoky Cape region. Stay on designated trails and obey all posted signs to avoid getting lost or encountering any hazards. Be aware of the tides and plan your activities accordingly, especially when venturing near the coast.
To respect local wildlife, never feed bears or give them access to any food or food-like products. Lastly, be aware of your surroundings at all times, especially when swimming or engaging in water activities, as beaches in the park are not patrolled.
Accommodation Options Near Smoky Cape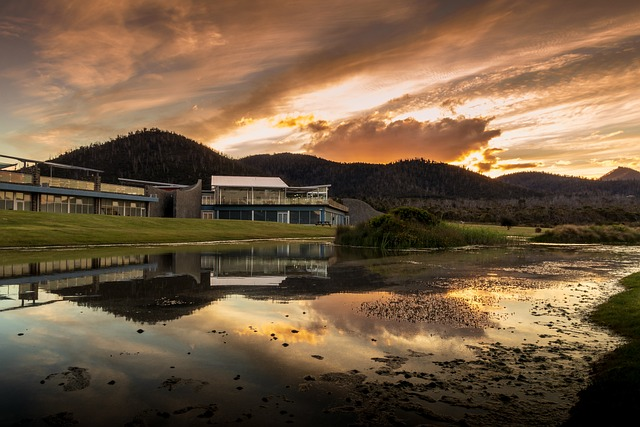 After a day of exploring the wonders of the Smoky Cape region, you'll need a comfortable place to rest and recharge. Luckily, there are a variety of accommodation options available to suit all tastes and budgets.
From campgrounds and caravan parks to hotels, resorts, and unique stays, you're sure to find the perfect place to rest your head.
Campgrounds and Caravan Parks
For the true nature enthusiasts, there are several campgrounds and caravan parks near Smoky Cape, including Smoky Cape campground, Macleay Home Camp, Trial Bay, Phoranna Farm, and South West Rocks camping area. These campgrounds offer a range of facilities, such as powered and unpowered sites, hot showers, toilets, and camp kitchens.
To secure your spot, make sure to book your site online or by phone in advance.
Hotels and Resorts
If you prefer the comfort of a hotel or resort, there are several options near Smoky Cape Lighthouse, catering to different budgets and preferences. Some of the accommodations in the area include Rockpool Motor Inn, NRMA South West Rocks Holiday Resort, Smoky Cape Retreat, Ingenia Holidays White Albatross, Seabreeze Beach Hotel, and The Beach Rooms.
Unique Stays
For a truly unforgettable experience, consider staying in one of the unique accommodations near Smoky Cape, such as glamping tents, family farms, or the Smoky Cape Lighthouse Bed & Breakfast & Cottages. These distinctive stays offer a one-of-a-kind experience, allowing you to fully immerse yourself in the stunning natural beauty of the region while enjoying the comforts of home.
You can explore the area's many attractions, from the breathtaking Smoky Cape Lighthouse to the nearby beaches and national parks. There are plenty of activities to keep you busy, from fishing and kayaking to bushwalking and birdwatching. And with a range of accommodation options, you can find the perfect accommodation.
Summary
In conclusion, Smoky Cape is an enchanting destination teeming with outdoor activities, breathtaking landscapes, and unforgettable experiences. From coastal walks and wildlife encounters to nearby national parks and an array of accommodation options, there's truly something for everyone in this remarkable region. So pack your bags, lace up your hiking boots, and set off on the adventure of a lifetime in the mesmerizing Smoky Cape!