Australia's coastline is adorned with spectacular lighthouses that have guided sailors through treacherous waters for centuries. These captivating beacons not only offer breathtaking views, but also tell fascinating stories of maritime history, engineering feats, and the brave individuals who maintained them. Join us on a journey to discover the rich history and stunning vistas of some of the most picturesque lighthouses of Australia.
Short Summary
Explore Australia's iconic lighthouses and their captivating stories, breathtaking views, and storied histories.
Enjoy guided tours & accommodations near the beacons to appreciate diverse wildlife in a respectful way.
Discover lighthouse keepers' resourcefulness & bravery while celebrating these coastal guardians featured in film & television!
Iconic Lighthouses of New South Wales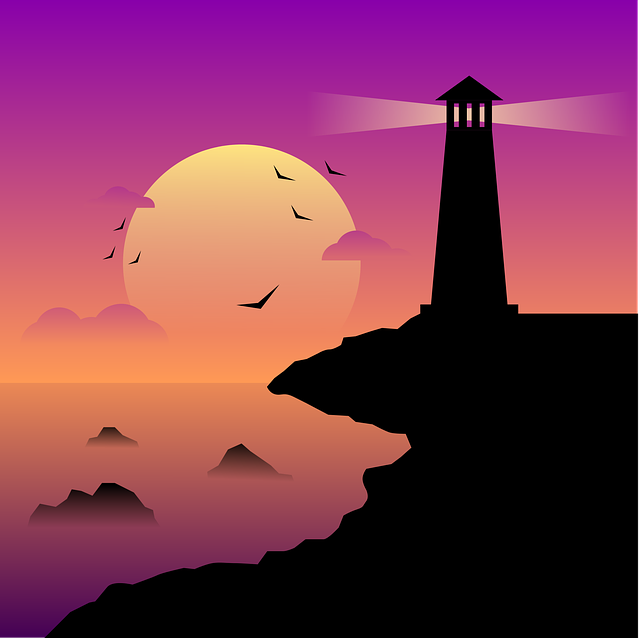 New South Wales is home to some of Australia's most iconic lighthouses, each boasting a unique history and awe-inspiring views. One such gem is the Macquarie Lighthouse, the first lighthouse in Australia, located on the beautiful South Head Coastal Walk in Sydney. Built in 1818, its original tower, designed by convict architect Francis Greenway, stood the test of time, only needing minimal repairs over the years.
Another stunning lighthouse is the Barrenjoey Lighthouse, majestically perched on a hill at Sydney's Palm Beach, offering spectacular views of the surrounding area. Venture further south and you'll discover the picturesque Kiama Lighthouse, established in 1887 on the NSW South Coast. This active lighthouse has seen numerous upgrades, including a switch from a catadioptric fixed lens to coal gas and eventually an acetylene gas carbide lamp.
Today, the lighthouse still stands proudly, guiding ships with its automated light.
Marvelous Lighthouses in Victoria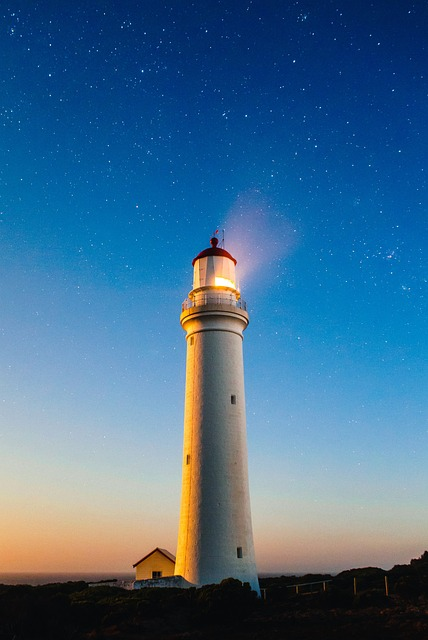 Victoria's lighthouses hold captivating stories and offer stunning views for those who visit. Cape Otway Lighthouse, known as the "eye of the needle," is situated at the narrowest point of entry to the Bass Strait, marking the point where the Southern Ocean and Bass Strait meet. Built in 1848, it was the first lighthouse on mainland Australia and guided ships through this hazardous passage for over a century.
Aireys Inlet, along the picturesque Great Ocean Road, is home to the majestic Split Point Lighthouse, which stands 34 meters tall and 66 meters above sea level. Built in 1881, this lighthouse gained fame as the iconic backdrop for the beloved TV series 'Round the Twist'. Today, visitors can explore the lighthouse on guided or self-guided tours, taking in the stunning coastal views and learning about its fascinating history.
South Australia's Spectacular Beacons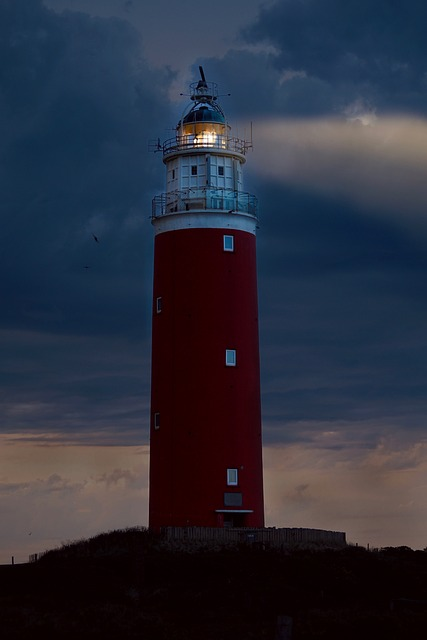 South Australia offers a host of spectacular beacons, each with their own fascinating stories and picturesque scenery. Cape Jervis Lighthouse, situated at the tip of the Fleurieu Peninsula, was first built in 1871 and replaced by a modern structure in 1972. Cape Willoughby Lighthouse, on the eastern part of Kangaroo Island, was first lit in 1852 and remains a favorite among visitors due to its stunning views and intriguing history.
Cape Borda Lighthouse on Kangaroo Island offers visitors the unique opportunity to stay in the keepers' cottages, experiencing the beauty and solitude of this intriguing and solitary lighthouse. The lighthouse was constructed in 1858 and has played a vital role in guiding boats coming from the Roaring Forties towards Adelaide. Its resilience and importance are highlighted by the Deville lantern room, one of only three remaining in Australia.
Tasmania's Majestic Lighthouses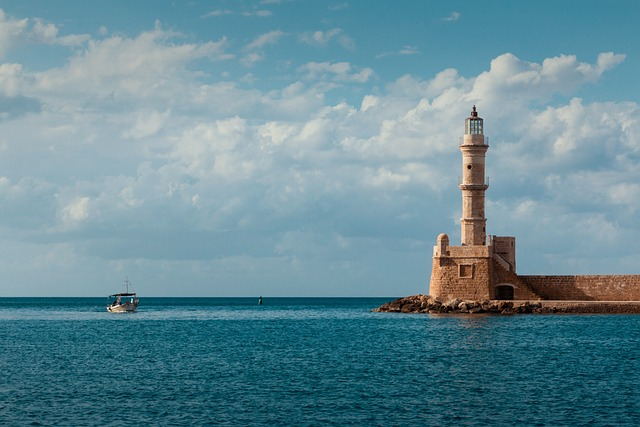 Tasmania's lighthouses boast captivating tales and breathtaking vistas for those who visit. Bonnet Island Lighthouse, located at the entrance to Macquarie Harbour, offers visitors the opportunity to explore the surrounding area on a variety of cruises, taking in the breathtaking views.
Mersey Bluff Lighthouse, with its majestic red and white vertical stripes, is a stunning beacon that has guided ships since its construction in 1889. Cape Bruny Lighthouse is a testament to resilience and endurance, constructed by convict labor and continuously manned between 1838 and 1996. Its longest-serving keeper, Captain William Hawkins, served from 1877 to 1914, highlighting the dedication and commitment of these brave individuals.
The cast iron staircase, built in 1903, is one of the lighthouse's most remarkable features.
Queensland's Coastal Guardians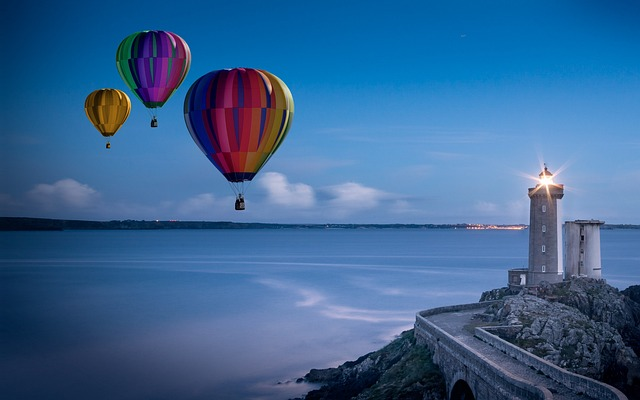 Queensland's coastal guardians offer awe-inspiring beauty and intriguing history for visitors to enjoy. Point Cartwright Light, situated on the Sunshine Coast, provides breathtaking coastal views. Double Island Point Lighthouse, constructed in 1884, serves as a sentinel for ships navigating the Queensland coast. Point Moore Lighthouse, a stunning beacon that has guided ships for over a century, offers visitors an insight into the history and engineering feats of these coastal guardians.
Each of these lighthouses has a unique story and offers visitors a glimpse into the past, showcasing the dedication and bravery of those who maintained these vital beacons. From the breathtaking views of Point Cartwright Light to the historical significance of Double Island Point Lighthouse, Queensland's coastal guardians are a testament to the importance of these navigational aids in Australia's maritime history.
Western Australia's Navigational Wonders
Western Australia's lighthouses hold unique stories and stunning landscapes that are sure to leave a lasting impression on visitors. Cape Leeuwin Lighthouse, affectionately known as "the light between two oceans," stands majestically at the point where the Indian Ocean and the Southern Ocean meet. Completed in 1895 after 15 years of construction, it was once home to the largest kerosene light in the world before automation and electricity came through.
Cape Naturaliste Lighthouse, one of the finest lighthouses on the Australian West Coast, has been actively serving the community since 1904. Built with stone quarried from nearby Bunker Bay, it boasts stunning views and a fascinating history. Visitors can take an exciting challenge of spotting the point where the two oceans meet at Cape Leeuwin, exploring the surrounding beauty and learning about the history of these navigational wonders.
Lighthouse Tours and Accommodations
For those who wish to delve deeper into the fascinating world of lighthouses, a variety of tours and accommodations are available. Cape Byron in Cape Byron. Lighthouse offers guided tours that take visitors inside the lighthouse, providing fascinating information about shipwrecks and the captivating history of the lighthouse. Cape Bruny. Lighthouse offers tours operated by a local company led by a descendant of the last lightkeeper, providing a truly unique experience.
Many lighthouses also offer nearby accommodations, allowing visitors to fully immerse themselves in the beauty and history of these coastal guardians. The BIG4 Cape Jervis Accommodation & Caravan Park is a wonderful option for those visiting Cape Jervis Lighthouse. For those visiting the Mersey Bluff Lighthouse, the delightful BIG4 Ulverstone Holiday Park is just a short drive away.
Lighthouses and Wildlife Watching
Lighthouses not only offer stunning vistas and captivating histories, but also provide visitors with the opportunity to observe Australia's unique wildlife. Cape Byron is a beautiful beach. Lighthouse is an excellent spot for wildlife watching, as it offers spectacular views of turtles, dolphins, and humpback whales. To make the most of your wildlife watching experience, be respectful of the animals and their environment, maintaining a safe distance and avoiding disturbance.
Visiting during the early morning or late evening, when the animals are most active, will increase your chances of witnessing their beauty and grace in their natural habitat. The experience of observing these majestic creatures in the wild, combined with the awe-inspiring beauty of the lighthouses themselves, creates an unforgettable experience for visitors.
The Role of Lighthouses in Maritime History
Lighthouses have played a remarkable role in Australia's maritime history. The first lighthouse, the Macquarie Lighthouse, was built in 1818 and guided ships through hazardous waters using whale oil and Argand lamps. Over time, lighthouse technology has advanced significantly, with modern electric lamps and automated systems now in use.
Despite these advances in technology, lighthouses still serve an important purpose today. They continue to guide ships safely through treacherous waters, ensuring the safety of sailors and the preservation of our maritime heritage. The captivating stories, breathtaking views, and fascinating histories of these coastal guardians serve as a testament to their enduring importance in Australia's maritime landscape.
Lighthouse Keepers and Their Stories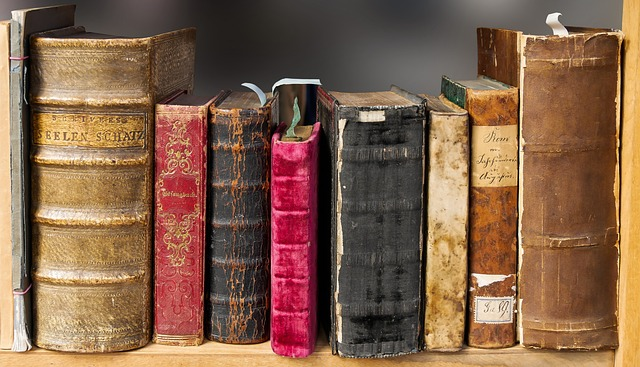 The intriguing stories of lighthouse keepers who maintained these beacons offer a glimpse into the challenging and isolated lives they led. These dedicated individuals were stationed in remote locations, requiring resourcefulness and resilience to maintain the lighthouses and ensure the safety of passing ships. Notable lighthouse keepers, such as William Brown, David Mitchinson, David Baird, George Mulhall, and John Cook, have made a lasting impact on Australia's maritime history.
Their unique stories highlight the bravery and dedication of lighthouse keepers and their families, who persevered through hardships, such as disease, childbirth, and isolation, to provide a vital service to ships in the area. These captivating tales offer a window into a bygone era and serve as a tribute to the enduring spirit of these coastal guardians.
Accessible Lighthouses for All Ages
Many of Australia's lighthouses are easily accessible for visitors of all ages, making them a perfect destination for families and individuals with mobility challenges. Cape Willoughby Lighthouse, for example, offers wonderful wheelchair access and stunning views. Cape Borda Lightstation provides lovely gentle walking paths, while Cape Jaffa Lighthouse boasts convenient nearby parking options.
Cape du Couedic is the capital of the Caribbean. Lighthouse offers excellent wheelchair access and nearby parking options, while Point Lowly Lighthouse provides fantastic wheelchair access and gentle walking paths. Tacking Point Lighthouse, another accessible lighthouse, features superb wheelchair access and nearby parking options as well.
These accessible lighthouses ensure that everyone can enjoy the beauty and history of these coastal guardians.
Lighthouses Featured in Film and Television
Some of Australia's most iconic lighthouses have been immortalized in popular film and television series, further adding to their cultural significance. Split Point Lighthouse, for example, is famously featured in the beloved TV series 'Round the Twist' and stands as a striking backdrop for the show's adventures. Located on Australia's magnificent Great Ocean Road, this lighthouse is open daily for visits, allowing fans of the show to experience the beauty and history firsthand.
These appearances in film and television not only celebrate the allure and history of lighthouses, but also introduce them to new audiences, ensuring their stories and beauty continue to captivate and inspire future generations.
Summary
From the rugged coastline of New South Wales to the majestic shores of Western Australia, the captivating tales and breathtaking vistas of Australia's picturesque lighthouses offer an unforgettable journey through our nation's maritime history. Whether you're exploring the awe-inspiring beauty of Cape Otway Lighthouse, uncovering the intriguing history of Cape Borda Lighthouse, or wildlife watching at Cape Byron Lighthouse, these coastal guardians serve as enduring reminders of the bravery and dedication of those who maintained them and the vital role they continue to play in our maritime landscape.
Frequently Asked Questions
What is the most famous lighthouse in Australia?
The most famous lighthouse in Australia is undoubtedly Cape Byron. Situated on the most easterly point of mainland Australia, it shines brightly at night and has been guiding sailors since 1901. Boasting two million candelas of intensity, this iconic lighthouse is a must-see for any visitor to Australia.
It is a popular tourist destination, with visitors coming from all over the world to take in the stunning views and experience the unique atmosphere of the city.
How many lighthouses does Australia have?
Australia has an impressive 350 lighthouses providing safety for mariners and protecting ships from being wrecked along its 37,600 km of coastline. These lighthouses are located on beaches, islands, and harbours, and are equipped with automated lighting systems that help sailors navigate safely.
Do we still use lighthouses Australia?
Yes, we still use lighthouses in Australia for navigational purposes. They are a vital part of the maritime network and continue to guide vessels safely along our coast. Along with technological advancements, they are an integral part of our nation's safety infrastructure.
Yes, we still use lighthouses in Australia. Today, they are mostly unmanned, automated systems, but remain an important part of the maritime infrastructure. Not only do they provide safe passage around the coast, they also give us a piece of our heritage, reminding us of our seafaring past.
How many lighthouses in australia?
There are over 350 lighthouses located around Australia, helping to provide a safe journey for sailors as they navigate the 37,600km of coastline. These beacons of light serve as a reminder of the history of the country and still shine today to help keep ships safe from harm.