Australia's vast and diverse coastline is home to some of the most breathtaking and awe-inspiring natural wonders on Earth. From the iconic limestone pillars of the Twelve Apostles to the pristine white sands of Whitehaven Beach, these coastal landmarks offer unparalleled beauty and unforgettable experiences. So pack your bags, grab your camera, and get ready to embark on a journey of exploring Australia's coastal landmarks – nature's masterpieces by the sea!
Short Summary
Explore Australia's stunning coastal landmarks and experience breathtaking scenery!
Enjoy exciting activities like 4WDing, swimming, whale-watching & more!
Practice responsible tourism to help preserve these natural wonders for future generations.
Australia's Stunning Coastal Landmarks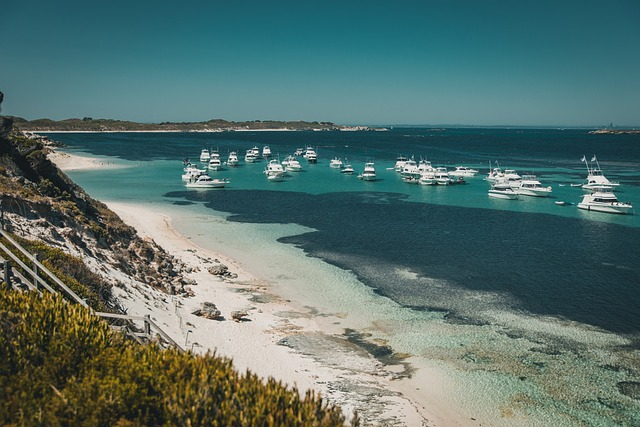 Australia's coastline is a treasure trove of natural beauty and adventure, boasting an array of famous landmarks and hidden gems. Whether you're exploring the towering cliffs and dramatic rock formations of the Twelve Apostles in Victoria, basking in the crystal-clear waters and pure white silica sand of Whitehaven Beach in Queensland, or discovering the vibrant colors and unique wildlife of Binalong Bay in Tasmania, there's no shortage of breathtaking scenery and unforgettable experiences to be had along Australia's coastlines.
So let's dive in and explore some of the most stunning coastal landmarks that Australia has to offer!
The Twelve Apostles
Imagine standing on the edge of the world, gazing out at the majestic limestone monuments that rise up from the Southern Ocean. The Twelve Apostles, located along the Great Ocean Road in Victoria, are a breathtaking sight to behold. These 15 to 20 million-year-old limestone stacks were formed by erosion from the relentless waves, creating a truly awe-inspiring natural spectacle. The best time to view these magnificent rock stacks is at sunset when they are bathed in a warm, golden light that casts a magical glow over the entire landscape. Be sure to bring a tripod for long exposure shots – the strong winds at this coastal location can make it challenging to keep your camera steady.
Interestingly, the name "Twelve Apostles" is a bit of a misnomer. There were never actually twelve pillars to begin with, but the name has stuck and has become synonymous with this iconic Australian landmark. Regardless of their number, the Twelve Apostles remain a must-see destination for anyone exploring the natural wonders of Australia's coastlines.
Whitehaven Beach
Whitehaven Beach, the largest beach in the Whitsundays, is truly a paradise on Earth. Known for its crystal-clear waters, fine powdery white silica sand, and mesmerizing views when the sand and water swirl into the Hill Inlet, Whitehaven Beach is considered one of the most beautiful and pure beaches in the world. The pristine environment is perfect for relaxing on the beach, splashing in the gentle waves, or capturing stunning photographs of the picturesque surroundings.
There's no shortage of exciting activities to enjoy at Whitehaven Beach. Drive along the beaches in 4WDs and explore the majestic rainforests while spotting dingoes. If you prefer, take a dip in one of the freshwater lakes, watch for whales, try your hand at fishing or visit the Maheno shipwreck. With eco-certified tours available, you can rest assured that your visit will help protect the natural environment and contribute to the conservation of this breathtaking destination.
Binalong Bay (Bay of Fires)
Tasmania's Binalong Bay, also known as the Bay of Fires, is a national park that boasts vibrant colors and natural beauty. The striking orange-hued granite rocks, set against the backdrop of azure waters and abundant wildlife, create a visual feast for the eyes. This coastal haven is perfect for nature lovers seeking a serene escape from the hustle and bustle of daily life.
While exploring Binalong Bay, you can immerse yourself in the area's rich cultural history by experiencing generations-old bushcraft from the area's traditional custodians, the Kuku Yalanji. For the more adventurous, there's river rafting, spearfishing, and crocodile spotting to keep the adrenaline pumping.
With so many exciting activities and breathtaking scenery, Binalong Bay is a must-visit coastal landmark in Australia.
Cape Byron Lighthouse
Perched on the easternmost point of mainland Australia, Cape Byron Lighthouse stands as a symbol of the country's coastal beauty and maritime history. This iconic lighthouse offers stunning ocean vistas and is a renowned landmark on Australia's east coast. The site is now home to an automated light that is distinctly visible from the nearby Byron Bay township, making it an essential stop for any coastal adventure.
Visiting Cape Byron. Lighthouse is more than just admiring its architectural beauty; it's also an opportunity to learn about its fascinating history and significance. Guided tours are available, and the site is a prime location for whale watching during migration seasons. Cape Byron Lighthouse has made the list of both the New South Wales Heritage and Commonwealth Heritage Registers, showcasing its important role in Australia's coastal legacy.
Ningaloo Reef
Venture to Western Australia and discover the underwater paradise that is Ningaloo Reef. This UNESCO World Heritage site boasts vibrant coral gardens, diverse marine life, and exceptional snorkeling experiences. Home to more than 1500 species of fish and various sea turtles, sharks, dugongs, giant clams, and whales, Ningaloo Reef is a haven for ocean enthusiasts and nature lovers alike.
Snorkeling in the turquoise waters of Ningaloo Reef is an unforgettable experience, offering up-close encounters with the abundant marine life that calls the reef home. For those seeking a touch of luxury during their coastal adventure, the Sal Salis safari-style resort, located on the shores of Ningaloo Reef, offers an exclusive and eco-friendly getaway in the heart of this marine wonderland.
Port Campbell National Park
Nestled in the south-western district of Victoria, Australia, Port Campbell National Park is a coastal oasis offering a unique blend of nature and adventure. Home to the iconic landmarks of Loch Ard Gorge and London Arch, the park boasts dramatic coastal landscapes, rugged cliffs, and a rich array of flora and fauna.
As you explore Port Campbell National Park, you'll encounter waterfalls, kangaroos, emus, and other fascinating wildlife that call this region home. With its breathtaking views and diverse ecosystems, Port Campbell National Park is a must-see destination for anyone seeking to experience the stunning natural beauty of Australia's coastal landscapes.
Wineglass Bay
Located on Tasmania's east coast within the Freycinet National Park, Wineglass Bay is a picturesque destination that offers a perfect blend of relaxation and adventure. With its crescent-shaped beach, crystal-clear waters, and lush green forested isthmus, Wineglass Bay is the epitome of coastal serenity. From the Wineglass Bay lookout, you can enjoy superb views of the pristine white beach, the lush green forest, and the sparkling blue waters, making it a must-see destination for any coastal explorer.
Wineglass. Bay is accessible only by boat or on foot, adding to its untouched allure. Freycinet National Park offers a wealth of exciting activities, including exploring rocky caves, experiencing breathtaking nature, encountering diverse wildlife, and enjoying stunning coastal and nature landscapes.
With its enchanting beauty and sense of seclusion, Wineglass Bay is a coastal gem that should not be missed.
Kangaroo Island
Situated southwest of Adelaide, South Australia, Kangaroo Island is a destination teeming with breathtaking coastal landscapes, diverse wildlife, and conservation efforts. The island is home to iconic landmarks such as Remarkable Rocks and Admirals Arch, each offering unique perspectives on the region's natural beauty.
In addition to its stunning coastal landscapes, Kangaroo Island is a haven for wildlife enthusiasts. Visit Seal Bay, home to an awe-inspiring colony of Australian sea lions, or head to Phillip Island to witness a colony of Little Penguins in their natural habitat.
As you explore the island, remember to practice responsible tourism, respecting local ecosystems and minimizing your impact on these pristine environments.
Coastal Adventures and Activities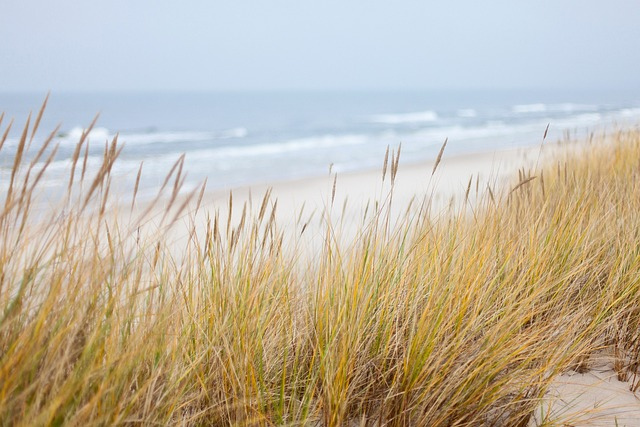 As you explore Australia's coastal landmarks, there are endless opportunities for adventure and excitement. From snorkeling and diving in the Great Barrier Reef to hiking along scenic coastal trails, there's something for everyone to enjoy.
Along the way, you'll encounter unique wildlife species, immerse yourself in the natural beauty of these remarkable destinations, and create memories that will last a lifetime.
So gear up and get ready to dive into the thrilling world of coastal adventures and activities in Australia!
Great Barrier Reef Snorkeling and Diving
The Great Barrier Reef is an underwater wonderland waiting to be explored. Dive into the crystal clear turquoise waters and witness the vibrant marine life that calls this reef home. With over 1500 species of fish, countless coral gardens, and an array of marine animals, there's no shortage of breathtaking sights to see beneath the waves.
To fully experience the Great Barrier Reef, consider booking a glass-bottom boat cruise or a scuba diving tour. These guided excursions offer a unique perspective on the reef's diverse ecosystem, allowing you to witness the mesmerizing beauty of this underwater paradise up close. Prices for scuba diving at the Great Barrier Reef start at INR 4,000, making it an accessible and unforgettable adventure for travelers of all budgets.
Coastal Hiking Trails
Australia's coastal landscapes provide the perfect backdrop for exhilarating hiking adventures. Some of the most popular coastal hiking trails include the Spit Bridge to Manly Walk, Bondi Beach to Coogee Beach Walk, Bundeena to Otford (The Coast Track), Bouddi Coastal Walk, and Nadgee Wilderness Walk. These trails offer awe-inspiring views of the ocean, lush bushland, and breathtaking coastal scenery, making them a must for any nature enthusiast.
Whether you're trekking along the dramatic cliffs of the Bondi to Coogee Walk in Sydney or exploring the lush forests and stunning beaches of the Bundeena to Otford Coast Track, these coastal hikes provide an unforgettable experience for adventurers of all levels. So lace up your hiking boots, grab your backpack, and set off on a journey to explore the breathtaking beauty of Australia's coastal trails.
Wildlife Encounters
Australia's coastal landmarks are home to an incredible array of unique wildlife species, offering visitors the opportunity to encounter these fascinating creatures up close and personal. At Seal Bay on Kangaroo Island, you can marvel at the colony of Australian sea lions that call this picturesque location home. Meanwhile, on Phillip Island, you can experience the enchanting sight of Little Penguins waddling ashore at sunset.
When encountering wildlife, it's important to remember to stay at least 10 meters away from the animals, to not feed them, and to not disturb their natural habitats. By practicing responsible wildlife encounters, you'll not only protect these amazing creatures, but also ensure that future generations can enjoy the unforgettable experience of observing them in their natural habitats.
Tips for Exploring Coastal Landmarks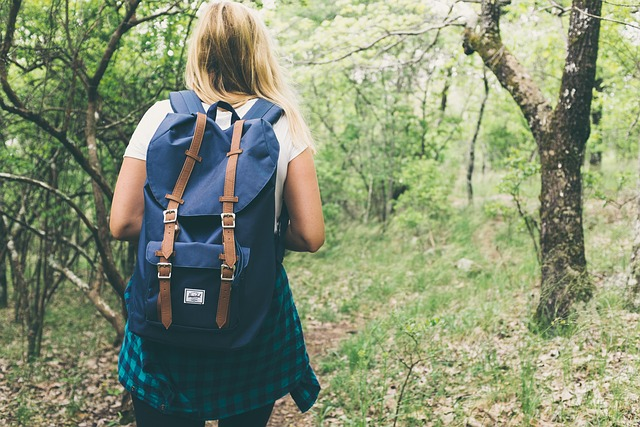 As you embark on your coastal adventure in Australia, it's essential to be prepared and well-informed to make the most of your journey. From researching the best ways to get around and finding the right accommodation to exchanging currency and taking safety precautions, there's a wealth of knowledge and practical advice to ensure your trip is as enjoyable and memorable as possible.
So let's delve into some tips for exploring coastal landmarks and making the most of your time in this incredible country.
Best Time to Visit
The best time to visit Australia's coastal landmarks depends on the region and the type of activities you plan to do. Generally, the best time to visit is during the summer months (December to February) for destinations in New South Wales and southeast Queensland, while November to March is ideal for southern states, including southern Western Australia. However, the shoulder seasons of March to May and September to November also offer pleasant weather and are great times to visit.
Australia is a country of diverse climates, from the tropical monsoon climate of northern Australia to the hot desert climate of the central region, the oceanic climate of the southeastern part, and the warmer Mediterranean climate of the south and southwest. When planning your visit, it's essential to consider these climate variations to ensure you experience the coastal landmarks at their absolute best.
Responsible Tourism
As you explore Australia's coastal landmarks, it's vital to practice responsible tourism to minimize your impact on the environment and local communities. Responsible tourism focuses on environmental sustainability, social sustainability, and economic sustainability.
By respecting local cultures, supporting local businesses, and minimizing waste, you'll not only protect these stunning coastal environments, but also contribute to their long-term preservation and vitality. So, as you embark on your coastal adventure, remember to be a responsible traveler and do your part to ensure these natural wonders remain pristine for generations to come.
Safety Precautions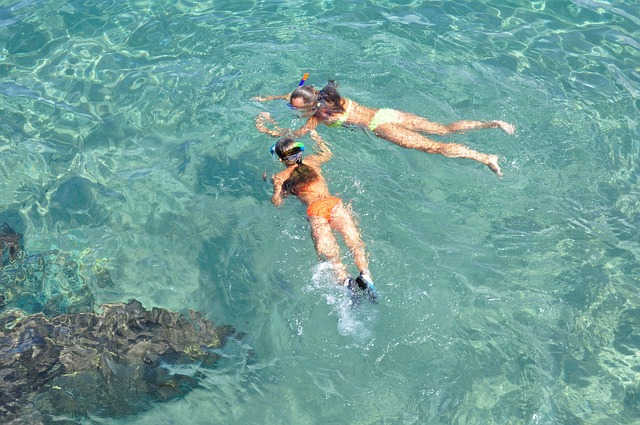 When engaging in coastal activities, such as swimming, snorkeling, and hiking, it's essential to take safety precautions to ensure your well-being and that of those around you. When swimming, always swim between the flags at patrolled beaches, and be mindful of potential hazards such as rip currents, big waves, shallow sandbanks, and marine animals. In particular, be extra cautious of powerful riptides when swimming at popular locations such as Bondi Beach.
For snorkeling and diving excursions, be aware of potential hazards such as rip currents, big waves, shallow sandbanks, and marine animals. When hiking, stay vigilant for potential hazards such as slippery surfaces, steep inclines, and wildlife encounters.
By following these safety precautions, you'll be well-prepared to enjoy your coastal adventure to the fullest while minimizing risk and ensuring a memorable experience.
Summary
From the iconic limestone stacks of the Twelve Apostles to the crystal-clear waters of Whitehaven Beach, Australia's coastal landmarks offer a world of unparalleled beauty and adventure. With breathtaking scenery, diverse wildlife, and thrilling activities, these natural wonders by the sea beckon travelers to experience the awe and majesty of Australia's coastline. So pack your bags and set sail for the adventure of a lifetime as you explore the stunning coastal landmarks of Australia, leaving no stone unturned and creating memories that will last a lifetime.
Frequently Asked Questions
What is the most photographed landmark in Australia?
Get ready for an awe-inspiring experience – Sydney Harbour is the most photographed landmark in Australia! Its iconic curves of the Opera House and arched boldness of the Harbour Bridge make this breathtaking destination a must-see on any trip Down Under.
Which natural iconic Australian landmark is considered as sacred?
The awe-inspiring Uluru, also known as Ayers Rock, is a powerful symbol of Australia's natural heritage and cultural significance.
This iconic landmark has deep spiritual importance to the traditional custodians, the Anangu people, who consider it sacred.