Imagine a day filled with the aroma of fine wines, the taste of delectable local cuisine, and the breathtaking beauty of vineyards stretching across the landscape. Welcome to Manning Valley's wine country! In this blog post, we'll guide you through the region's Manning Valley wineries wine tasting and vineyard tours, offer insights on wine tasting experiences, and help you plan the perfect wine adventure. Are you ready to embark on an unforgettable journey?
Short Summary
Explore Manning Valley's award-winning wines and unique experiences!
Indulge in gourmet food tastings, barrel tastings & chocolate pairings on vineyard tours!
Enjoy harvest festivals, themed wine tastings & luxurious vineyard stays with tailored itineraries for the perfect getaway.
Discover Manning Valley Wineries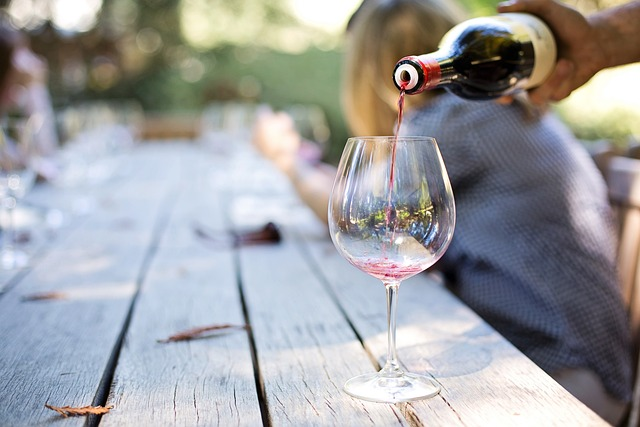 What could be better than a day trip to the picturesque Manning Valley, sampling award-winning wines and learning about the art of winemaking? This special region is home to an array of diverse wineries, each boasting its unique specialties and vintages. From family-run vineyards to boutique wineries, there's a wine experience in the Manning Valley just waiting to be discovered. So let's dive in and explore some of the region's most exciting wineries!
As you visit the Manning Valley wineries, you'll find a range of exceptional wines, from crisp whites to full-bodied reds and everything in between. Each winery offers a unique experience, allowing you to sample their finest creations and enjoy the breathtaking views of the vineyards. With so much to see and taste, you'll want to make the most of your time in this enchanting region.
Let's take a closer look at some of the standout wineries you won't want to miss.
Bago Vineyards & Maze
Nestled in the heart of the Manning Valley, Bago Vineyards & Maze is a family-run farm that combines the best of wine, produce, and family adventure. Known for its Chambourcin wines, Bago Vineyards invites you to explore its picturesque vineyards and sample their remarkable creations. But the fun doesn't stop there! The winery also features a hedge maze, perfect for a day of family entertainment.
The excitement continues as you venture into Bago's tasting room, where you'll be greeted by friendly staff ready to guide you through a selection of their finest wines. And if you're looking for a unique venue for a special event, Bago Vineyards offers a boutique function space called The Tractor Shed, boasting stunning views of the maze and vineyards.
With its delightful cafe and wheelchair-accessible facilities, Bago Vineyards & Maze is a must-visit destination for wine lovers and families alike.
Bent on Food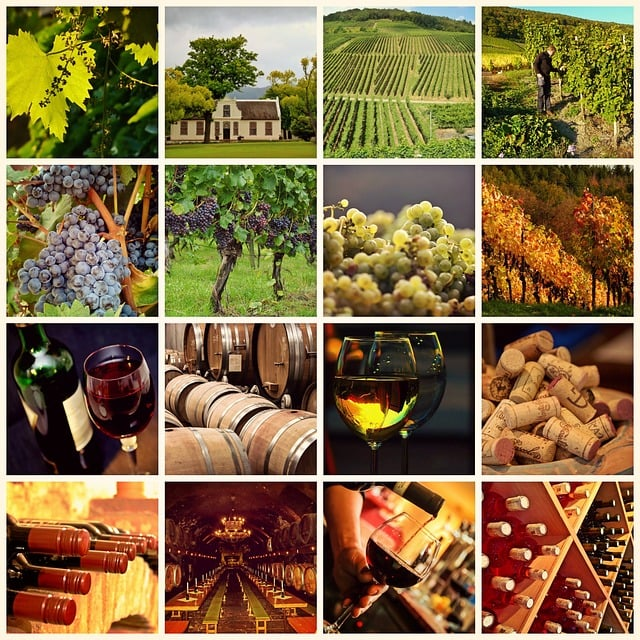 For foodies and wine enthusiasts, Bent on Food is an absolute delight. This highly awarded cafe and restaurant in the Manning Valley is renowned for its dedication to local seasonal produce. But Bent on Food isn't just about great food; it's also a boutique winery offering an exquisite range of wines to complement its gourmet dishes.
Indulge your taste buds with Bent on Food's incredible range of gourmet food tastings, including cheese and charcuterie boards, antipasto platters, and seasonal salads. And why not enhance your culinary skills by attending one of their cooking classes? From basic cooking techniques to advanced baking and preserving, Bent on Food has something for everyone.
Don't forget to visit their homewares and gift shop, showcasing a selection of locally made products, from kitchenware to gifts.
Cattai Estate Wines
Cattai Estate. Wines may not be located in the Manning Valley, but it's worth mentioning for its commitment to producing premium wines from sustainably grown grapes. This family-owned winery offers a range of exceptional wines, including reds, whites, and sparkling varieties, all crafted with care and passion for the environment.
Visitors to Cattai Estate Wines can enjoy guided and self-guided wine tastings, as well as behind-the-scenes tours of the winery and vineyard. Learn about their sustainable practices, such as using organic fertilizers, integrated pest management, and water conservation.
With its dedication to producing fine wines while caring for the environment, Cattai Estate Wines is a must-visit for eco-conscious wine enthusiasts.
Wine Tasting Experiences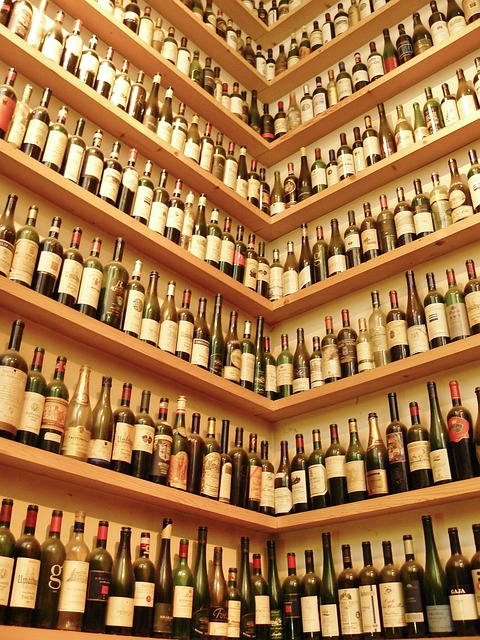 Taking a journey through Manning Valley's wineries is not complete without indulging in the wine tasting experiences they have to offer. From guided tastings led by knowledgeable staff to self-guided tours allowing you to explore at your own pace, there's something to suit every wine lover's preferences. Whether you're a novice eager to learn or an experienced connoisseur looking to expand your palate, Manning Valley's wine tasting experiences promise to delight and inspire.
So, what can you expect from these wine tasting experiences? Guided tastings provide a wealth of information about the winemaking process and the different varieties of wines crafted in the region. Meanwhile, self-guided tours grant you the freedom to explore the wineries and sample the delicious wines at your leisure.
Let's delve deeper into these fantastic experiences.
Guided Wine Tastings
Guided wine tastings offer an in-depth and educational experience, ideal for those looking to learn more about the world of winemaking. Led by knowledgeable staff at select wineries, these tastings provide fascinating insights into the winemaking process and the unique profiles of each wine. As you sample a variety of wines, expert guidance will help you identify the characteristics and nuances of each glass.
To participate in a guided wine tasting, you can book directly with the winery or through a tour operator. With a wealth of knowledge at your fingertips, guided wine tastings are an unforgettable experience that will leave you with a deeper appreciation for the art of winemaking and the stunning wines of the Manning Valley.
Self-Guided Wine Tours
For those who prefer to explore at their own pace, self-guided wine tours offer the perfect opportunity to visit the vineyards, taste the exquisite wines, and learn about the fascinating history and culture of the region. To make the most of your self-guided wine tour, it's essential to plan ahead and research the wineries you'd like to visit, as well as the types of wines you're interested in sampling.
Keep in mind the opening hours of the wineries and plan your itinerary accordingly. Don't forget to bring along a camera to capture the beautiful scenery of the vineyards. And always be aware of the local laws and regulations regarding alcohol consumption.
With a little preparation, your self-guided wine tour will be an experience you'll cherish for a lifetime.
Vineyard Tours and Behind-the-Scenes Access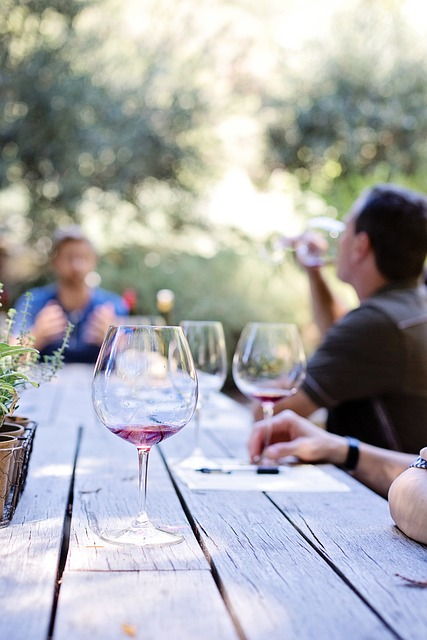 In addition to wine tastings, Manning Valley wineries offer a variety of vineyard tours and behind-the-scenes access for those looking to dive deeper into the grape-growing and winemaking processes. These experiences provide an up-close and personal look at the art and science of crafting fine wines, from the vine to the bottle.
Whether you prefer a leisurely stroll through the picturesque vineyards or an in-depth exploration of the winery facilities, there's a vineyard tour or behind-the-scenes experience for everyone. Let's take a closer look at the types of tours available in the Manning Valley.
Walking Vineyard Tours
Walking vineyard tours offer an immersive experience, allowing you to explore the beautiful vineyards and learn about the local grape cultivation and sustainable practices. While specific walking vineyard tours in the Manning Valley may not be readily available, the concept remains an exciting opportunity for visitors to gain unique insights into the world of winemaking.
As you walk through the vineyards, you'll be surrounded by the sights, sounds, and scents of the grape-growing process. Learn about organic farming techniques, water conservation strategies, and other sustainable practices employed by conscientious winemakers. Walking vineyard tours provide a one-of-a-kind experience that will deepen your appreciation for the art and science of winemaking.
Winery Production Tours
Winery production tours take you behind the scenes, offering a glimpse into the fascinating world of winemaking. These tours provide a unique opportunity to learn about the process from start to finish, from grape cultivation to the final bottling stage. Some winery production tours in the Manning Valley even include barrel tastings and chocolate pairings, adding an extra layer of indulgence to your experience.
By participating in a winery production tour, you'll gain a deeper understanding of the art and science of creating exceptional wines. The knowledge and appreciation you acquire during these tours will undoubtedly enhance your future wine tasting experiences, making your Manning Valley wine adventure truly unforgettable.
Seasonal Events and Celebrations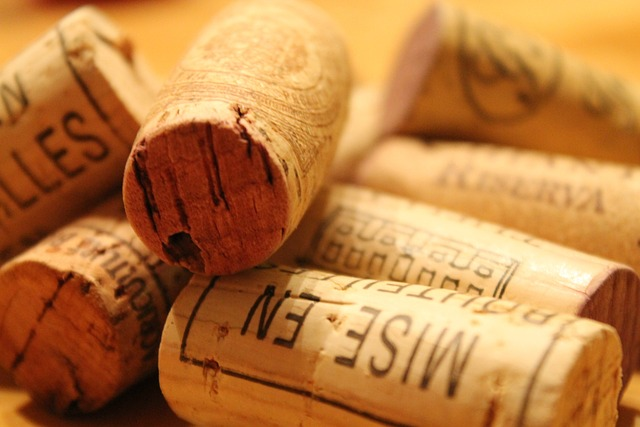 The excitement in Manning Valley doesn't end with wine tastings and vineyard tours. Throughout the year, the region hosts a variety of seasonal events and celebrations, including harvest festivals and special tastings. These events provide a fantastic opportunity to immerse yourself in the local culture and traditions while enjoying the region's finest wines.
Whether you're visiting during the vibrant harvest season or looking to indulge in a themed wine tasting, there's always something happening in Manning Valley. Let's explore some of the seasonal events and celebrations that await you in this dynamic wine region.
Harvest Festivals
Harvest season in Manning Valley is a time of excitement and celebration as the annual grape harvest commences. While specific harvest festivals in the Manning Valley may not be readily available, the concept of celebrating the grape harvest remains a thrilling experience for visitors and locals alike.
During this festive time, wineries may host events and activities to mark the occasion, such as grape stomping, live music, and special tastings. Participating in a harvest festival provides a unique insight into the culmination of a year's hard work in the vineyards and the beginning of a new vintage.
Themed Wine Tastings
Themed wine tastings are another exciting aspect of Manning Valley's wine scene. These events, such as vertical tastings and food pairing experiences, offer a unique opportunity to explore the region's wines in a different light. Long Point Vineyard & Art Gallery, for example, hosts wine tastings with various themes updated seasonally.
By attending a themed wine tasting, you'll be able to dive deeper into the world of wine and discover new flavors and pairings. The experience is not only educational but also enjoyable, making it a must-try for any wine enthusiast visiting Manning Valley.
Accommodation and Dining Options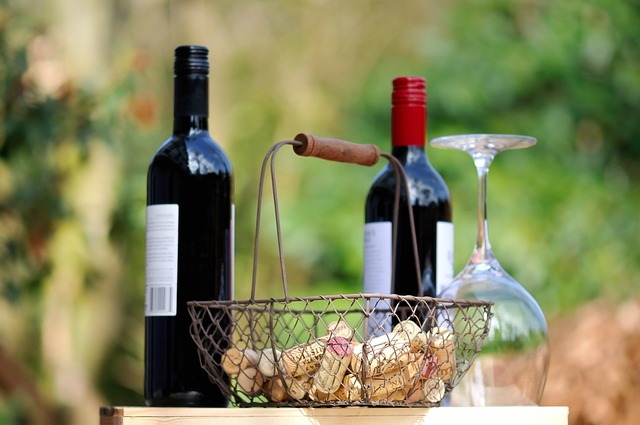 To fully immerse yourself in the Manning Valley wine experience, consider extending your stay and exploring the various accommodation and dining options available in the region. From luxurious vineyard stays to charming local restaurants and cafes, Manning Valley offers a range of options for visitors looking to indulge in the region's wine and culinary delights.
Whether you're planning a weekend getaway or a week-long vacation, Manning Valley has you covered with an array of accommodation and dining choices. Let's take a closer look at some of the options available to visitors.
Vineyard Stays
For a truly unique and immersive wine country experience, consider a vineyard stay in the Manning Valley. Offering luxury villas, cottages, and cabins, these accommodations are situated amongst the picturesque vineyards, providing an idyllic backdrop for your wine adventure.
Vineyard stays often come equipped with a range of amenities and activities, such as wine tastings, vineyard tours, and access to local restaurants and cafes. Waking up to the stunning views of the vineyards and the promise of a day filled with wine exploration is an experience you'll never forget.
Local Restaurants and Cafes
Manning Valley is also home to a variety of local restaurants and cafes, offering delicious cuisine and the chance to sample regional wines. From the award-winning Bent on Food to other popular eateries like Stones Oysters, Centrepoint Cafe, and Coolabah Tree Cafe, there's no shortage of dining options to satisfy your taste buds.
Whether you're in the mood for a casual cafe experience, a cozy pub, or a fine dining establishment, Manning Valley's diverse culinary scene ensures you'll find the perfect spot to enjoy a meal and a glass of the region's finest wine.
Planning Your Manning Valley Wine Adventure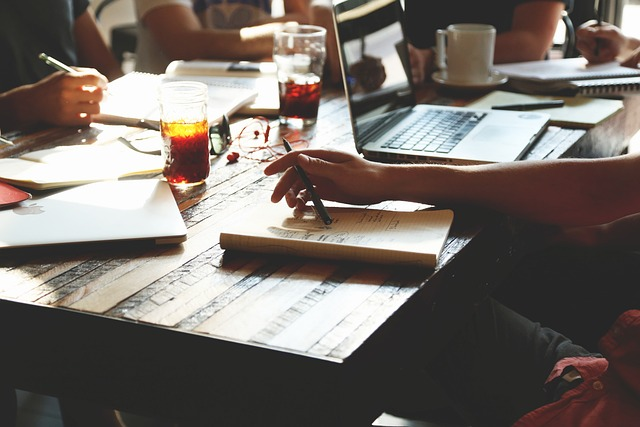 Now that you've discovered the wealth of experiences awaiting you in the Manning Valley, it's time to start planning your wine adventure. From transportation options to suggested itineraries, we've got you covered with tips and advice to ensure you make the most of your visit to this enchanting wine region.
Whether you're traveling solo, with friends, or as a couple, Manning Valley offers a range of experiences tailored to your interests and timeframes. Let's explore some of the essential elements for planning the perfect wine tasting and vineyard tour experience.
Transportation
When it comes to exploring Manning Valley wineries, there are several transportation options to choose from. For those who prefer the freedom of self-drive, car rentals are available from local rental companies, or you can use your own vehicle. Alternatively, you can opt for guided tours or group transportation options such as bus and coach services or private charters.
Whichever transportation option you choose, it's essential to familiarize yourself with local laws and regulations regarding alcohol consumption and drink responsibly. Always have a designated driver if you plan to sample wines during your tour.
Suggested Itineraries
To help you make the most of your Manning Valley wine adventure, we've compiled some suggested itineraries tailored to different timeframes and interests. For a weekend getaway, consider exploring Bago Vineyards & Maze, Bent on Food, and Cattai Estate Wines. This itinerary offers a diverse mix of wine tastings, vineyard tours, and gourmet food experiences.
For a week-long vacation, immerse yourself in the full range of wine experiences that Manning Valley has to offer. From guided wine tastings and self-guided wine tours to walking vineyard tours and winery production tours, there's something for everyone. Don't forget to attend seasonal events, such as harvest festivals and themed wine tastings, and indulge in vineyard stays and local dining options to truly savor the region's wine and culinary offerings.
Summary
The Manning Valley's wine country offers an unparalleled experience for wine enthusiasts and casual visitors alike. With its diverse wineries, exceptional wine tastings, vineyard tours, seasonal events, and fantastic accommodation and dining options, there's no better place to embark on a wine adventure. So why wait? Start planning your Manning Valley wine journey today and create memories that will last a lifetime.
Frequently Asked Questions
What time of year is best for a winery tour?
The best time to visit a winery for a tour is in the late summer and fall months. This is when the grapes are fully mature and ready to be harvested, allowing you to witness the beauty of the vineyard firsthand and get an inside look into the winemaking process.
Experience a truly unique experience and explore a winery during its peak season – late summer and fall! This is when the vineyards and wineries are alive with activity, ripe grapes ready to be picked and made into delicious wines. There's no better way to discover the winemaking process than on a winery tour during this beautiful time of year.
How much is a Napa Valley winery tour?
Take a day to explore the magical Napa Valley wineries! Tours start at only $74.99 per person, including 1 wine tasting fee, and offer an unforgettable experience for you to enjoy with friends and family.
So don't wait – book your tour now and discover the wonders of Napa Valley!
What is the most popular winery in Napa?
Sattui Winery St. Helena, Napa is the clear choice for anyone looking for an unforgettable winery experience in Napa Valley!
This picturesque winery is the most popular and most visited destination for wine lovers!
Do you need an appointment for wine tasting in Napa?
If you're planning a trip to Napa Valley and want to experience the amazing wine tastings the region has to offer, it's best to make an appointment beforehand.
Get ready to indulge in the fine wines, as it's highly recommended that you make reservations for your wine tasting experience!